Island Hoppers - Elliana Moore and Capturing the Rhythm of the Islands
Cinematographer Elliana Moore teamed up with Hawai'i photographers to expand her perspective and capture a more authentic vision of Hawai'i.
Elliana Moore wasn't thinking about a career in Hawai'i's film industry when she took a black-and-white photography class at Kapi'olani Community College on O'ahu. Elliana fell in love with the entire process of capturing images on film, developing and printing them by hand. During that time, she was also writing a screenplay for a creative writing class. Elliana realized that she could tell robust, interesting stories with many layers and voices by combining film and writing. Today, cinematographer Elliana Moore shares her perspective of Hawai'i's richness and culture on the big screen, a job that keeps her bouncing from island to island. And even though she's working on motion pictures, she never leaves her camera at home. Recently she met up with Bryce Johnson and John Hook for some work-play fun, and we caught up with her to talk photography, video, and island hopping with friends.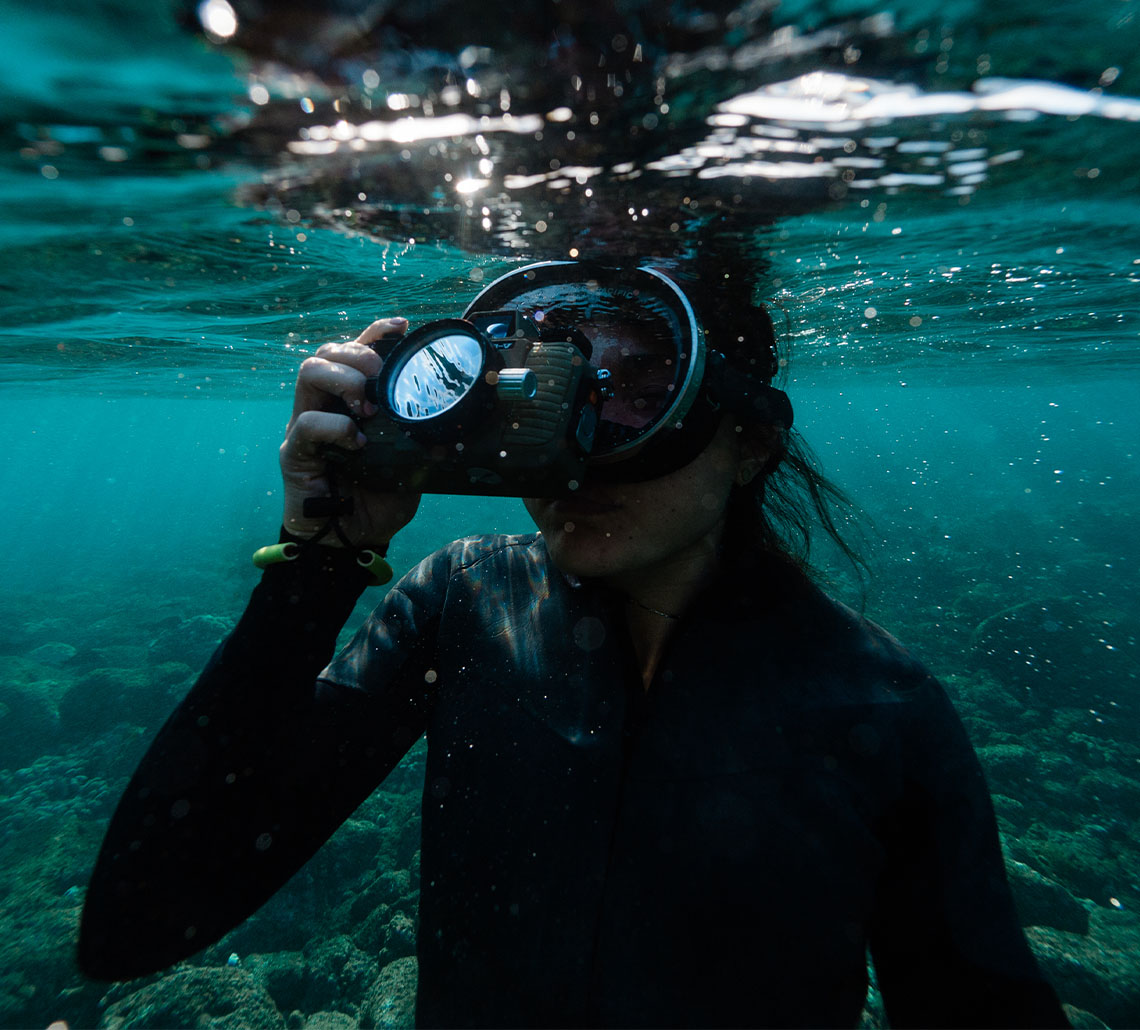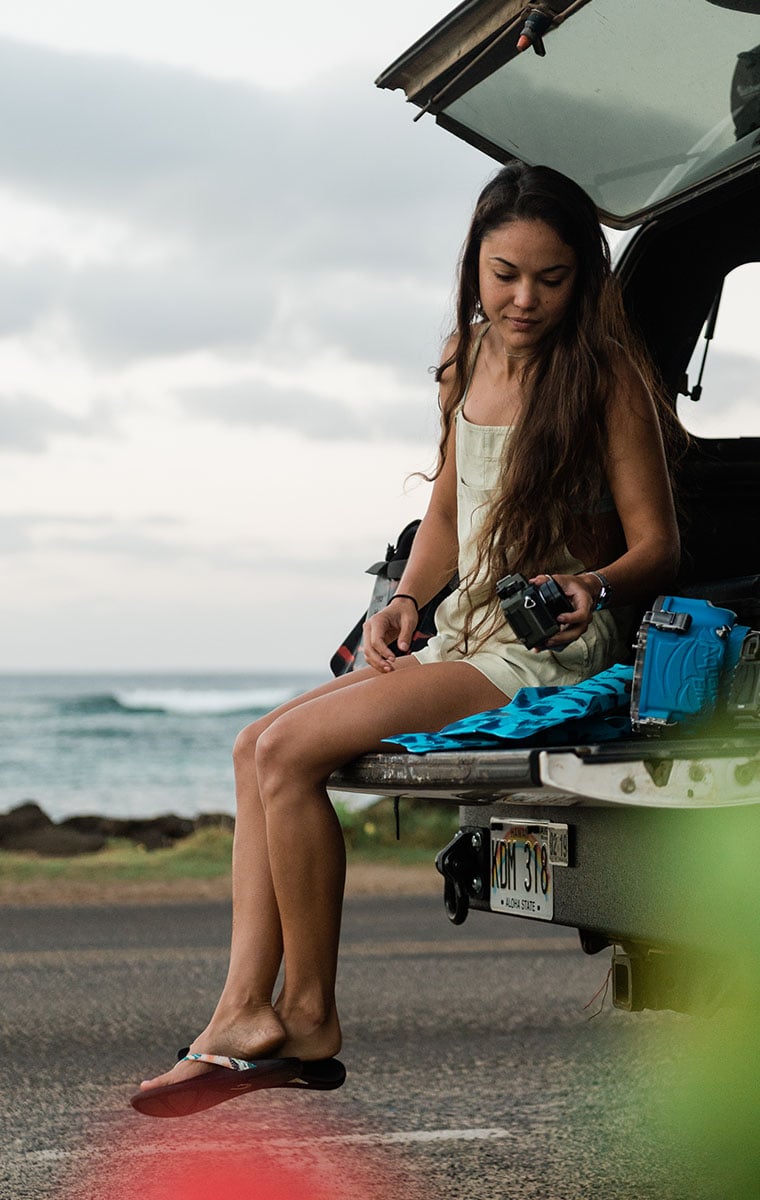 Photos by OluKai