Brandan Ahuna
Harness the power of nature -- from the power of the ocean, to the power of koa.
What are the challenges to making a surfboard out of a plank of wood?
There are certain things you can do to the board to make it better. I noticed that if I change the pitch of the rail, it affects the way the board turns, or how big the board is determines how good it paddles. There is a little play. Overall, big, small, whatevers, the board rides the same on the wave. To me, it's more of the person. You have to put your energy into it in order to understand it. You got to try it and keep trying it. It's always the surfer, not the board. You have to change to make it work wherever you use it.
Sometimes, certain surfboards are made for certain waves, depending on the wood. You have your heavier woods, which are more difficult to surf, and then you have lighter woods for lighter boards. Riding the kiko'o at Bayfront was epic. The board matched the wave. They are so fast you need a longer wave to ride those boards. You could still surf them at Honoli'i, but you wouldn't get that full ride and be able to feel the full energy of the wave.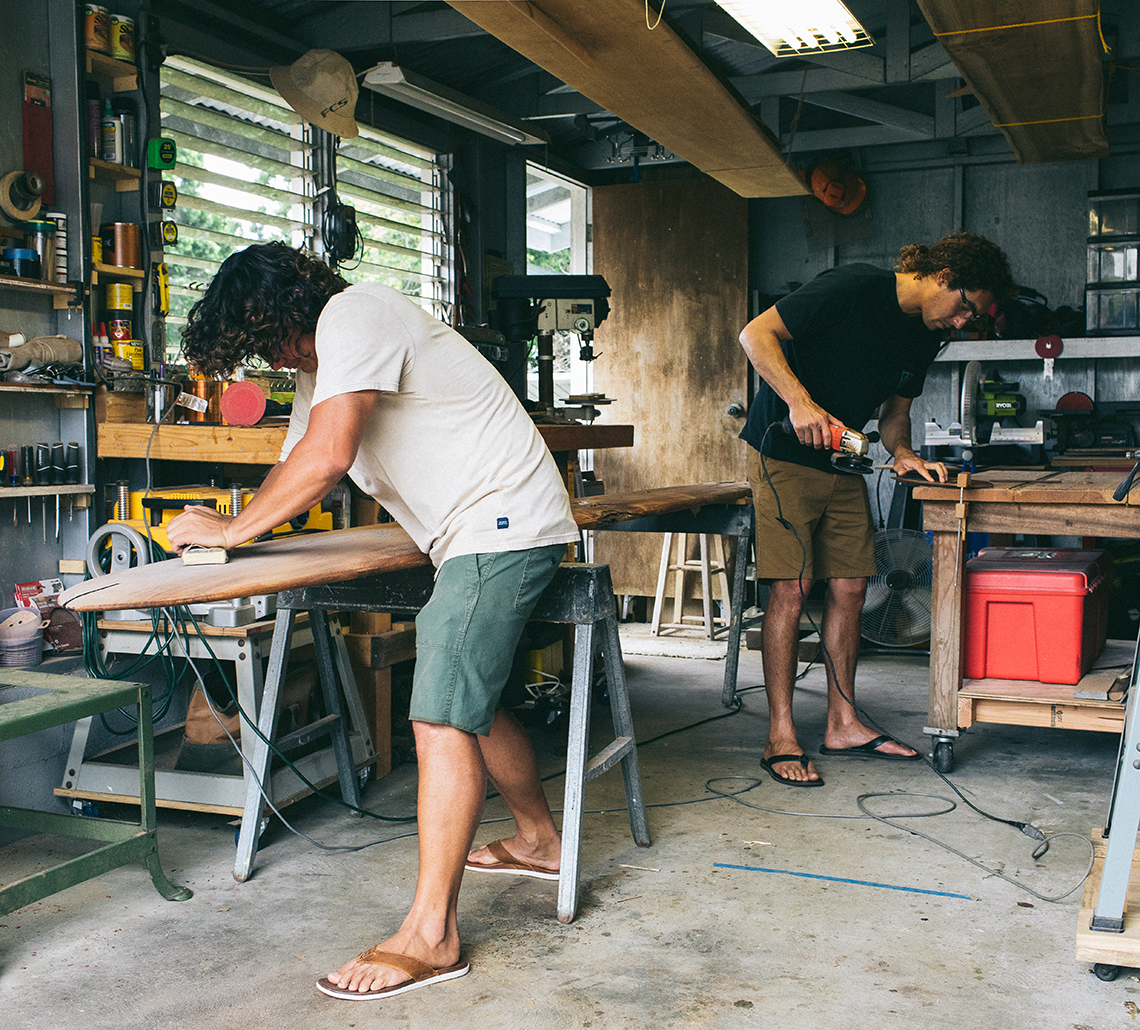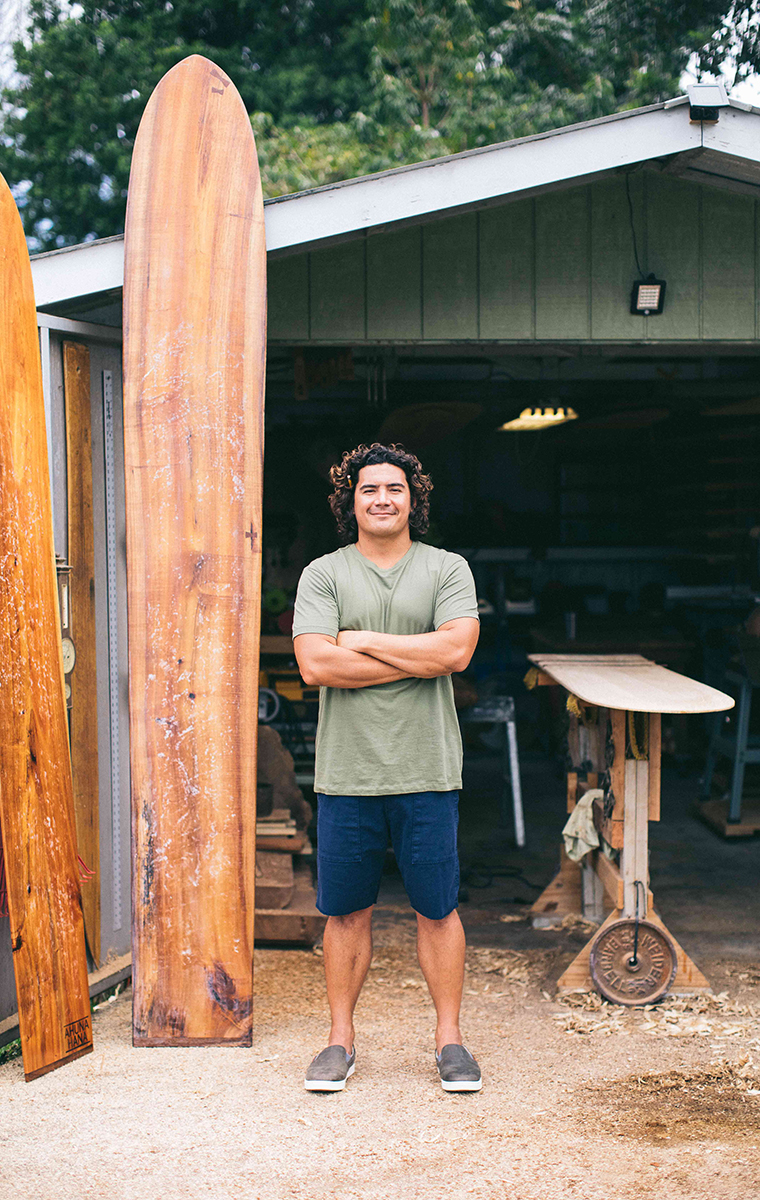 Photos by OluKai